Rachel Jenkins
Founder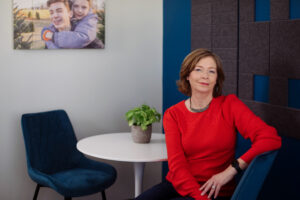 In 2010 I had an idea and as it turned out, it was a pretty good one. In honor of the years I dedicated to working on books for my own family, I called it ScrapMyPix. The business name suggested that our primary projects involved creating traditional scrapbooks for our clients. We outgrew that name within the first 12 months of being in business. Fast forward to 2023 and we are finally updating our name to something that better reflects the many aspects of what we do for our clients—Photo Archivers.
Since starting the business in 2010, it's safe to say, our projects always have a personal and special story driving them forward. And that's why it's so important that we do this work—preserving and archiving our stories. Everyday our team gets to work with people who have interesting photos, stories and a desire to save them. We are in alignment with our clients' core values of preserving their legacy.
The Evolution of Photo Archivers.  We got here through a lot of hard work and perseverance (and maybe a little luck). I have always known that I have an entrepreneurial spirit, and after years in the corporate world I realized it was time to do my own thing. I dabbled in a few non-corporate things but my young family soon became my priority. When "they" say timing is everything, it's the truth. This little idea that was percolating started to grow and mature, just like my family. When the little ones slept or were in preschool, I was working on my business. Each year I had more time to dedicate to clients and investing in my knowledge base. I was able to design a business model that would be fulfilling, solve a problem for people, and provide the flexibility that allowed me to take care of my boys. The entrepreneurial leaf did not fall far from the tree. I'd watched my dad—a self-employed carpenter—spend a lifetime doing what he loved. His example and his memory are always with me. The smell of fresh wood chips always brings me back to his shop. His work table now has a prominent position in our shop. We are preserving your legacy on a table with it's own legacy, and I can't wait for you to see it!
I have always had a passion for photography and having my boys reignited that. Consequently, I became equally enthusiastic about scrapbooking our family's photos. I wanted those photos available in a place other than my computer. While "scrapping" with my friends, I said, "I wish someone would pay me to do this!" That was the moment ScrapMyPix was born! I discovered quickly that most people did not have the time or the desire to cull through their photos on their own in order to hand off photos for a book. The evolution of my business was underway.
Getting photos organized was the pain point for most. Getting organized was step 1. Step 2 was getting photos scanned. It was only after those steps were complete when we could talk about creating books or family websites. Clients were feeling overwhelmed with their personal photo collections and they were also being "gifted" boxes of photos from their parents. The icing on the cake was the addition of multiple cell phone cameras to every household. We had to get over that first hump of downsizing and organizing those photos!
My background in technology and software and my desire to always be learning something new was being put to the test. I was entering a whole new world of professional scanners (that we've since replaced with professional cameras), software and training to provide clients with tailored archival solutions that match their preservation needs. As Photo Archivers evolved, I discovered that the required ingredients include strong communication skills, creativity, organization and technology—that's our secret sauce.
Our promise to you.  We're dedicated to continuous learning and utilizing new technologies so that our staff can provide you with the best possible outcome. Our membership and professional certification through The Photo Managers is just one of the ways that we do that, but it doesn't stop there. We keep up with the latest techniques and equipment so you don't have to. Wouldn't you rather spend your money making new memories instead of purchasing equipment that will gather dust and leave you feeling frustrated? Let us do the heavy lifting.
The best part is that it's not just me anymore. When you visit the Photo Archivers shop, you are greeted by a team of professionals who is as invested in preserving your story as you. We're ready to share our experience and knowledge with you and turn your project into something you can enjoy and cherish instead of being the project you've avoided. You're in the no-judgement zone here too, so no more feeling guilty about those photos you've been stashing in bins. Are you ready to check this project off the list? If you're still reading, I know you are!
Check out this 5-minute video for my perspective on what your photos can do for you and your memories  "How a Handful of Pictures Triggers a 1000 Memories" Filmed at Ignite Howard County 
Chris Albano
Photo Curator & Organizer
Chris joined us in what started out as a temporary gig. She was between jobs and knowing what a photo and history buff she is, we thought she might enjoy what we do here. As it turns out, #ScrapMyPix and now Photo Archivers ended up being a bit more than temporary. Chris is loyal, detailed and only wants to do the best job for our clients. She can organize a client collection like nobody's business. She's also our company cheerleader. If you want something fun organized, Chris is your gal. With Chris here, we never miss a birthday or other reason to celebrate. Her favorite photos are from the early 20th century. So glad she chose to stick around!
Fun fact: She's also happens to be my sister-in-law. She also has some highly competitive tendencies. So be careful if you're planning on playing any board games with her.
Chuck Siwinski
Photo Curator & Organizer & Collections Photographer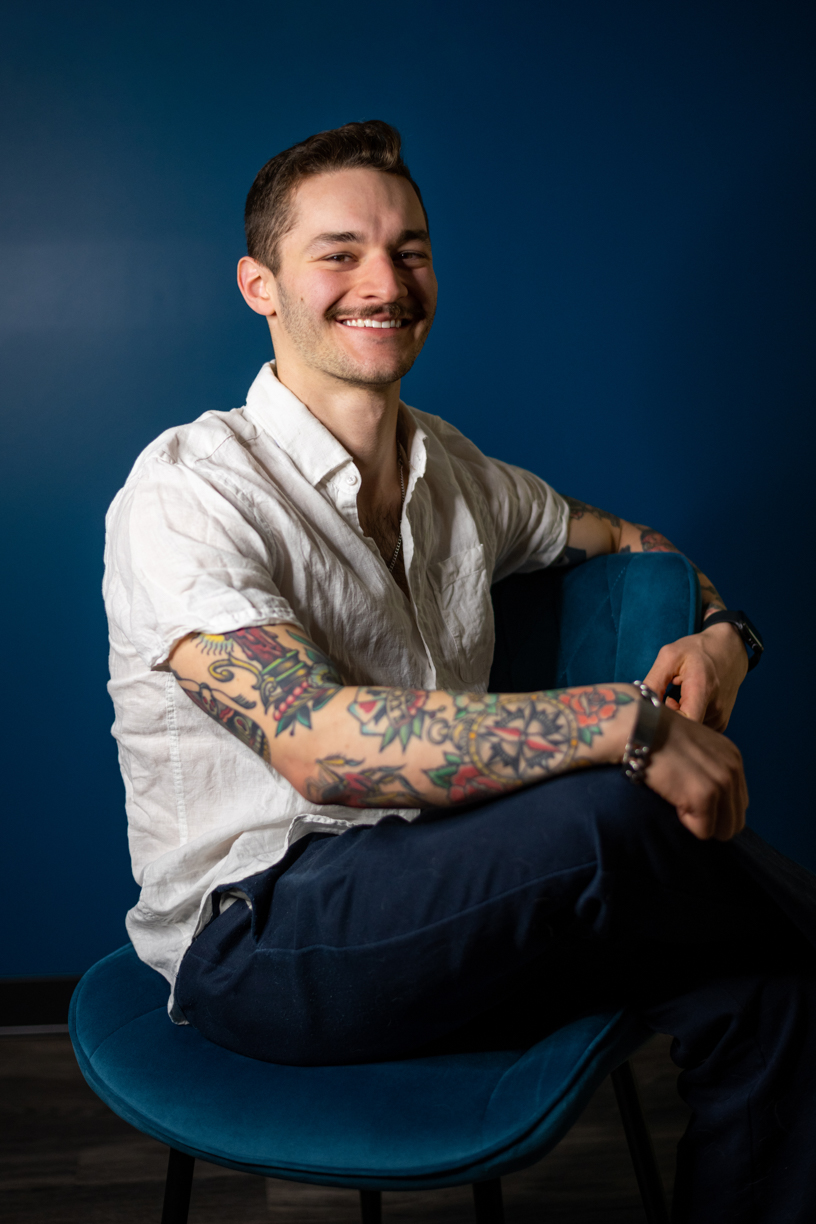 Chuck is a documentary photographer with a strong passion for photo history! He has been working with film photography for the past ten years, and is experienced in 35mm, 120, 4×5, 5×7, and 8×10 sheet film. He grew up in Chicago and graduated from Savannah College of Art and Design in Georgia, where he was the Vice President of the Analog and Digital Photography Club. He recently released his first book documenting truck drivers in the south, a passion project he plans to continue here in this region. Chuck moved to the DC metro area in the summer of 2022 and joined Photo Archivers almost immediately. We are thrilled to have this talented and passionate photographer on our team. He's a modern photographer with a serious knowledge of the old-school darkroom techniques. He makes us laugh here on a regular basis. Usually with him…
Zach Barnes
Photo Curator & Organizer & Collections Photographer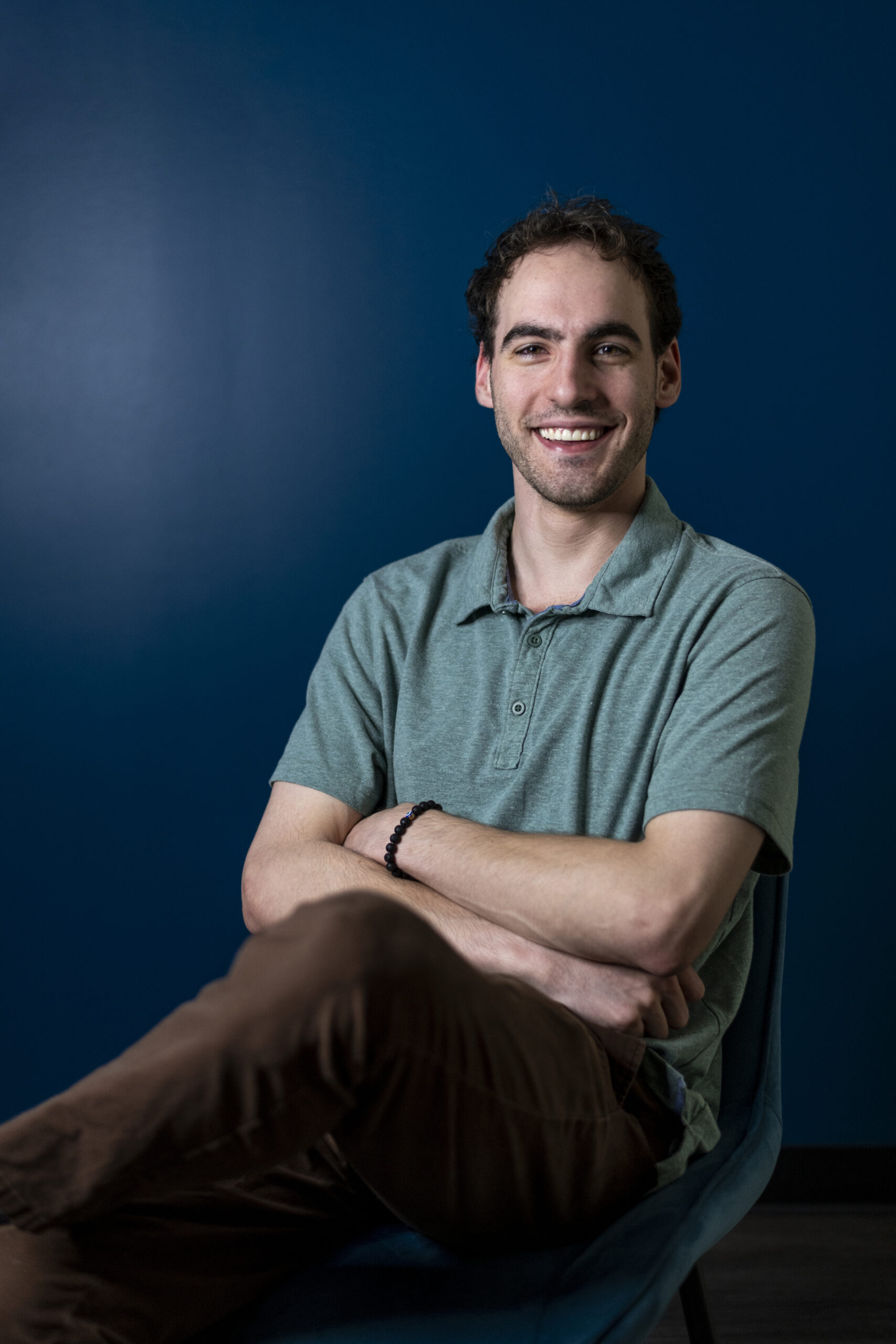 Zach is a fine art photographer originally from Rochester, New York. He graduated in 2023 from the Rochester Institute of Technology with a degree in fine art photography and joined Photo Archivers the summer of 2023. Zach also has experience with book design as well as having worked as a lead editor for RIT's DRAFT Magazine. He has self-published his own work in two photo-books called The Parade and Whiskey Hill, and has a strong interest in storytelling and the ways in which it ties us to the environments we occupy.  We are thrilled that Zach joined our team. We love his sense of humor and the energy he brings to our shop each day. We are grateful that he chose to leave wintery New York for hazy, hot and humid Maryland. Sorry, Mom and Dad…you can always come visit.