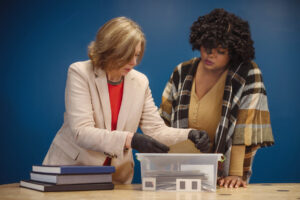 Organizing your printed pictures, slides, negatives and memorabilia is typically the first step in the work that we do. Whether you are doing the organizing or we are, organizing is the best first step. Let's not trade a physical mess for a digital mess. Whether your end goal is a family website, a family history book, travel photo album or just reducing the footprint of your photo collection, getting all your photos in one place and organized will be a great place to start. It will make the process of those individual projects much more enjoyable. This logic applies to both your printed photos and your digital photos on your various devices. 
If you're looking to have your digital photos organized and downsized, we help with that too. While we don't see and feel the space that a digital collection occupies, it still can feel overwhelming to manage. Our process will reduce the digital footprint by removing the duplicates, screen shots, and other less than meaningful photos. This allows you to identify your favorites and create ways to enjoy them again. 
Before you can display your favorites, you have to find your favorites. We'll devise a rating system for your digital or scanned photos that works for you. Imagine what it will feel like when all your photos are in one place, and imagine how you will feel when you need to find a picture of Aunt Sally and you find it within just a few minutes.
For both physical print organization and digital photo organization, we start with a client planner and questionnaire. This is where we will gather information about your family and overall objectives. This creates the framework around how we will organize. Once we get started, there will be check-ins and conversations to make sure everyone is comfortable with the progress and next steps. We return a beautifully organized physical collection in archival boxes and an easily shared digital collection. From burden to legacy.
For those preferring more "hands-on" involvement we can develop a program for you and act as your coach.
Group Workshops. If you have a community group and you're looking for a fun and productive event, we can facilitate a group photo organizing workshop. We'll coach your participants through the process, provide archival material kits and set your members up for photo organizing success. We provide the expertise, the materials and the accountability. You provide the photos, time, location (we can also do via Zoom) and participants.
Are you ready to let us help you turn those bins of good intentions from a burden into a family legacy!
To learn more about Custom Books and Scanning click here.