One of m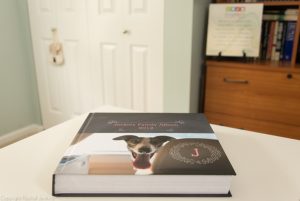 y favorite things to create for both my clients and myself is the photo book. A photo book or scrapbook full of family photos and stories is one of the greatest gifts you can give to your family.
There are many options out there available to the consumer, and it can be hard to choose where to spend your time and money when picking a photo book company. Begin with making a list of the must haves and work from there. Every company is just a little bit different and knowing your own priorities will help you make the best choice. These are a few of the things I consider when choosing a photo book option for my project:
Do you want to start from a blank page and build your own or do you prefer a simple drag and drop template that you can either leave as is or tweak?
Do you want built-in content (backgrounds and embellishments) or do you want to pick your own content from another source? Studio Girls Scrapbookgraphics is one of my favorite sources for content. I could get lost on their site.
Do you want to be able to collaborate with another person on the project and does your choice have that capability?
How many pages will you need? Most companies have a maximum number of pages and it's important to know that before you begin. If you're looking for the Lay Flat binding most companies max out around 100 pages.
Do you want to be able to work without internet access?
You may need to do a little trial and error to find what works for you. My personal process is a combination and it varies slightly depending on whether I'm creating a book for myself or for my clients. If I'm creating a book for a client, I generally use my Artisan software, content that is for commercial or scrap4hire use, and finish by uploading jpg or pdf images to my printer.
I really like the Artisan photo book design software. It's a robust piece of software that is easy to use, has great options for templates and content, and you can even print straight to the Panstoria Print Shop which makes the process very easy. For Lay Flat bindings, I like being able to create 2-page layouts vs individual pages. I can do that in both Artisan and using Mixbook templates. With Artisan, you don't need internet access until you're ready to upload and print a final bound book. You do need a PC or a Mac using parallels to run Artisan.
If I'm creating a book for my own family, I might create the book directly from an online photo book company such as Mixbook.com. I love their final product. I created my 2012 annual book using Mixbook. It was a 12×12 hardcover book with lay flat binding, and I love the pages and cover texture. I was also pleasantly surprised by the gift box it arrived in. Working directly in Mixbook (or any online photo book printer) keeps me from "over tweaking" which helps get my book done (I may have some perfectionist tendencies). Frankly, that's what it's about for me these days when it comes to my personal projects. I want them to be nice, but I want them to be done! I've also created my books in Artisan and then downloaded my completed pages to my printer. It just depends on the book and how creative I want to be. Artisan allows me to use whatever content I want. With online companies I'm limited to their content selections. Seriously though, most online companies have beautiful content, and it's not hard to find one to meet my needs. Additionally, the online companies will frequently offer discounts. I love those 40% off coupons!
I am a fan of both these products which is why I chose to become an affiliate. It's important to me that I recommend products and processes that I myself believe in and use. I know there are many great products out there and everyone has to find their own work flow. These just happen to be my favorites and after printing many photo books for my own family and clients, I like to think that I come from a place of experience.
Let me know your thoughts and if you need any direction for a combination that might work for you and your projects, feel free to contact me and I will do the best I can to help guide you.